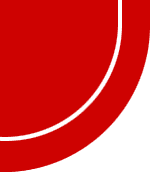 Each event commences with a beginners swing dance class, so all can join in the untamed revelry that certainly follows.
to join our Mailing List.
Latest News
5 WEEK LINDY HOP COURSE
Beginners:

7:30PM - 8:30PM
Intermediate:

8:45PM - 9:45PM
-

Wednesday 24th September
Learn the partner dance that started them all in this intensive 5 week

beginners

class

.
We will focus on laying strong foundations in the language of

Swing

Dancing.
Strengthen your style, your moves and your dance confidence.
By the end of this

class

you'll have a solid grasp of

Lindy

Hop

rhythm & musicality,
connection, and a grab bag of moves that you can pull out on any dance floor.
This dance will have you smiling, sweating, and wishing for more

!


Musicality and passion for the dance is my main focus in teaching.

Limited spaces

!

To sign-up please send me your full name and if you are a lead or a follow.
If you are bringing a partner please send

their full name too and who will be a lead and who will be a follow.


Full

course

is £45 per person, £80 per couple @ The Salisbury Pub, 1 Green Lanes N4 1JX
Bellow is an outline for what we will be covering in the sessions.
Please wear comfortable clothes and preferably leather soled shoes or dress shoes with a smooth sole, high heels are great if your comfortable wearing them :-)
Week one:
- The history of

Lindy

Hop

and other social dances
- The language of

Swing

dancing
- Frame between lead and follow
- Movement exercises for trust building in dance
- Basic

Lindy

Hop

steps for lead and follow
Week two:
- Basic

Lindy

Hop

steps review
- Frame review
- Intro to

Lindy

basic
Week three:
- Basic "

Lindy

Turn"
- Intro to simple moves in the basic
Week four:
- Review of

Lindy

turn
- Review of moves
- More basic moves
- Intro into transitions
Week five:
- Transitioning moves together
- Combining all moves and basic

Lindy

turn
- Musicality
Int

ermediate

Lindy

Hop

course



5

week

LINDY

HOP

CLASS

!



Please contact me if you are interested in signing up for this

class

.

Full

course

is £45 per person, £80 per couple
Wednesdays,

24th of September

-

22nd of October, 8:45pm-9:45pm
Come and practice your

Lindy

Hop

in this 5 week

course

, we will take you through some fantastic

Lindy

Hop

moves to build on what you already know.. Refine your technique and style

!



£45 per person, £80 per couple
@ The Salisbury Pub, N4 1JX

The CakeWalk Café - from 7pm
On Wednesday 24 September 2014
7.00pm until 11.30pm
Passing Clouds. (map)

A Bohemian Haven ~ Hot Food ~ Hot Dance

£4 at door
Free to attendees of prior dance class downstairs
Doors open 7pm
1st set 9pm

A bohemian haven...
Hot Food ~ Hot Dance ~ Hot Swing
8pm the extraordinarily talented Ewan Bleach on piano, clarinet and saxophone.
9pm A different swing band every Wednesday, guest spotting Ewan Bleach

Passing Clouds,
1 Richmond Road, Dalston E8 4AA

Behind the Haggerston Pub.
Overground: Dalston Kingsland / Dalston Junction

www.passingclouds.org






The CakeWalk Café - from 7pm
On Wednesday 1 October 2014
7.00pm until 11.30pm
Passing Clouds. (map)

A Bohemian Haven ~ Hot Food ~ Hot Dance

£4 at door
Free to attendees of prior dance class downstairs
Doors open 7pm
1st set 9pm

A bohemian haven...
Hot Food ~ Hot Dance ~ Hot Swing
8pm the extraordinarily talented Ewan Bleach on piano, clarinet and saxophone.
9pm A different swing band every Wednesday, guest spotting Ewan Bleach

Passing Clouds,
1 Richmond Road, Dalston E8 4AA

Behind the Haggerston Pub.
Overground: Dalston Kingsland / Dalston Junction

www.passingclouds.org