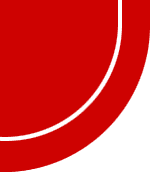 Each event commences with a beginners swing dance class, so all can join in the untamed revelry that certainly follows.
to join our Mailing List.
Latest News
Mouthful O' Jam December 14th is going to be a real seasonal corker, as not only is it our Christmas Special, it is also our 4th year anniversary

!

The evening is going to kick off at 7.30 when our American swing dance instructor will teach you to shake your shimmy to the hot music and revels the evening has to offer. After the lesson the dancing starts and our underground DJ's Tim Hellzapoppin, Kid Krupa and Swing Maniac will take you through your paces, in fact these guys are so far underground they are going to kick your butt over to the dark side, playing original 78rpm recordings on vintage equipment, where jazz, swing, jump and blues are the order of the day. If you need a rest and you will need a rest you can sit, relax and chat in the chit chat chatty area to re-coup in the best original tavern in town. Then you can go back into the fray and dance to the most killa' music your ears have ever heard. Later on from 11.30, a late set by the best jazz band in town 'The Dakota Jim Band' feat Ewan Bleach on sax, Dakota Jim on accordion and clarinet and Louisa on vocal. Yes folks - Mouthful O' Jam December is going to be Killa Killa Killa, so come early. Address: The Salisbury Pub, 1 Ground Parade, Green Lanes, N4 1JX Only £7 entry

!

Visit: www.mouthfulojam.com for more info :-)

Mouthful 'O' Jam
!


On Saturday 14 December 20137.30pm until 2.00am
The Salisbury, 1 Grand Parade, Harringay, N4 1JX (map)

The crew will be spinnin hot hot hot 78rpm original shellac recordings from the 20's 30's and 40's to keep you on your toes the whole evening. If any of you have any hot 78's that you would like to play then why not message us and come and have a go. Also, if you have a Birthday then message us as the Birthday girl or boy gets in free and has a table of their choice reserved.

Our usual free dance lesson will take place from about 7.30pm and as always a very fair £5 all evening.





Kings Cross Hot Club gypsy jazz Monday Night Session
On Monday 16 December 2013
7.00pm until 11.00pm
Seven Dials Social Club‎, 42 Earlham Street, London, WC2H 9LA. (map)

Throw off your PAYE shackles, burn your National Insurance number off your pay cheque with a lighted cigarette, laugh at VAT, demand payment in cash and then come to the 7 Dials Social Club at 42 Earlham Street, Covent Garden – and blow it all before tax on cheap booze, good food and favours from the gypsy dancers to the swinging tunes of the Kings Cross Hot Club. Expect Hot Club jazz, Parisian musettes and the unexpected as the Right Rev(olutionary) Bruce Beach leads us in another assault on the barricades of the daily grind with a fusillade of music and dance.

There will be no admission fee, no booking charge, no questions asked, no prisoners taken. We go over the top at 9:00pm.

If you feel you need some preparation before joining the fray, then report to Nikki Santilli at 7:00pm to sign up for her new series of Balboa classes. She'll teach you all the moves you need to know to be a hero of the revolution.

Seven Dials Social Club‎, 42 Earlham Street, London, WC2H 9LA.
020 7691 1577
sevendialsclub.com‎