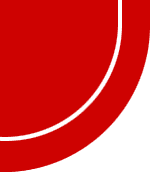 Mouthful O' Jam is back after a month's break and we have a stash of hot shellac to play you. Our fabulous DJ combo: Swing Maniac, Tim Hellzapoppin, Kid Krupa and Stompdown Geoff will be on the decks to delight you with some hot jazz, jump, moody blues and sizzlin' swing, to keep you moving on the dance floor into the early hours.
The wonderful Nikki Santilli will be teaching an Improvers
Balboa

class starting at 8.00pm, so shuffle along and smooth those moves

!

Saturday 4 November, 8.00pm to 2.00am - £7 entry all evening, including the class.

September Mouthful is upon us

!

Saturday 2 September, 8pm - 2am.
Well folks, once again Mouthful opens its doors for a night of great music. This will be the last Mouthful until November as the Salisbury has double booked October so make the most of it

!
We start with a balboa workshop from the wonderful Nikki Santilli at 8. Once your shufflin' shoes are well warmed up, our top 78 djs will be spinning the hottest music all on the original records. Killa sets of Jazz, Swing, blues, jump and much more will be slammed on the platters. Stomp down Geoff will lead the charge then Kid Krupa and Tim Hellzapoppin will be following up. This is the hottest music night in town and we aim to have you stomping'n'shuffling 'til 2am.

£7 entry all evening.

Next Mouthful on Saturday 5th August 2017
!
The crew will be spinnin hot hot hot 78rpm original shellac recordings from the 20's 30's and 40's to keep you on your toes the whole evening

!

If any of you have any hot 78's that you would like to play then why not message us and come and have a go

!

Also, if you have a Birthday then message us as the Birthday girl or boy gets in free and has a table of their choice reserved

!
As always a very fair £7 all evening.